The MiniVac is set to suck up dust and dirt in an instant, leaving you with a clean interior. This way, your vehicle retains its freshness and beauty.

Experience hassle-free cleaning each time with the MiniVac. Its washable filter is more economical than the usual vacuum cleaner since you won't have to keep replacing the filter after every cleaning session.
With one full charge, the MiniVac is capable of cleaning your whole vehicle. Simply charge it back up once battery levels run low.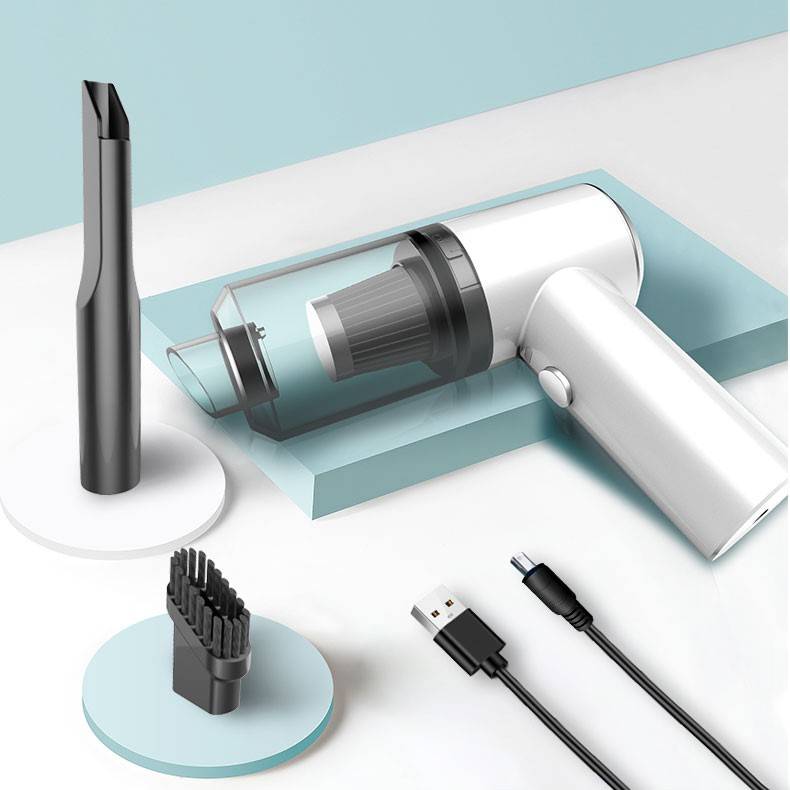 "I can easily wipe away dust and dirt from my car's seats, walls, and floors with the MiniVac!"
Our premium MiniVac is backed up by a powerful motor that picks dirt up with ease!
With its compact and handheld design, the MiniVac is easy to maneuver throughout your car. Plus, the MiniVac sucks dirt out of each corner and crevice without a hassle!
There's no longer a need to worry about annoying wires when cleaning your vehicle. The MiniVac is easier to handle due to its lightweight and compact design.
LONG LASTING LITHIUM BATTERY
-We always put our customers first and do our best to resolve any issues that our customers may experience with their online orders. Any product you return must be in the same condition you received it, in the original packaging, and must be within 14 calendar days of the delivery date. Please keep the email receipt. For more assistance, send us an email through the Contact Us page above and a customer representative will be more than happy to help you out.
Yes! Every order comes with a tracking number and can be easily tracked straight from our website. That way you can always know your package is safe and on its way to your doorstep.
We are extremely sorry to hear that! Unfortunately sometimes shipping companies may be careless during transit and it is out of our control. Just send us a picture of the damaged item and we'll send you a replacement item as soon as possible!